Last Updated on August 7, 2020 by Amit Abhishek
IMU-CET is a competitive examination for the centralized government university for marine; named as "Indian Maritime University". The test is conducted twice a year for the U.G and P.G courses in associated colleges. Established in 2008 the university currently have 24 best marine colleges/ institutes affiliated to itself ( IMU ).
While many choose to study for a 9-5 job; only few dares to choose somewhat challenging, adventurous and ever changing career with a lot's of responsibly. Congratulation on your step to choose merchant navy as your career option; where we truly make a difference on worlds major economies.
The demand for trade and shipping is increasing day by day so does the demand for skilled labor. A career in shipping is truly lucrative, adventurous, flexible and job oriented. This means not just you cash out huge but also visit new places and enjoy a quality time with your family;something many struggle with regular jobs.
While there are lot many universities and colleges offering similar maritime courses; only a few is as trustworthy and reliable in terms of placement guaranty than IMU ( Indian Maritime University ). Being a centralized maritime university; it offers the best of both government and private institutes.
The problem is, the only way to get in is through an exam called IMU-CET. Much like the AIEEE in my time or say JEE-Mains in recent years; its definitely challenging but not tough. The exam is taken for the bachelors degree program in nautical science and marine engineering field.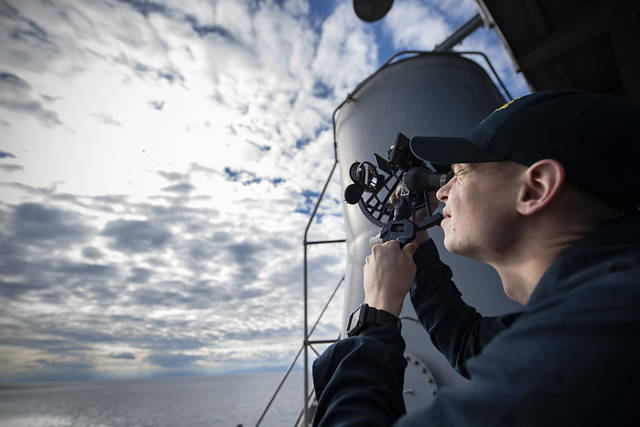 Why IMU-CET ? | Job Scope, Salary And More !
Much like me, many joins this field for the money. It always take time before we finally starts to enjoys other aspects of it; or know the value of stability in our life. There is nothing bad at this time to trust anyone blindly or go for any merchant navy college that promise you good money.
You know there are many universities that use such tactics except for the IMU. Instead of showing a glimpse of a glorious future, it prepares you for the job.
While others just meet up to the minimum standards set by D.G shipping, the IMU sets a new level by enforcing better rules and training across its affiliated colleges; both private and government.
Being government funded university its your ticket to the government merchant navy colleges in India. At present of all government run maritime colleges take their cadets ( Fresh Students ) through IMU-CET.
Furthermore having a degree from IMU gives you an added advantage over others; in case you switch company or apply for placement from outside college.
In all IMU affiliated institutes you are trained well for the sea experience, with in depth training in field you opted for. The best part is you don't have to run to different institutes to complete your basic STCW courses and all.
IMU-CET gives you an excellent opportunity to endure new knowledge, experience, skill, and relationship ( being a marine family ) for a lifetime.
How Will Qualifying IMU-CET Affects Your Job Prospects?
Why should you go though the same trouble and effort like me to get the job off-campus? No one like to go though that, nor will i wish for you. Its really tough and sometimes frustrating finding job out of any merchant navy college; in such economic downtime ( May change in Future ) with a non IMU degree.
Studding in IMU affiliated colleges whether be private or government; put you on radar for the top placement companies. In fact IMU have this rule for all associated colleges or institute; to successfully place 80% cadets to remain in IMU and maintain certain quality of training. In fact my own college was thrown out in the past due to inconsistent placement record.
So its your only way to secure a guaranteed placement in reputed private and public companies in the field. May be you won't believe but having a IMU tag; gives you much like benefit in the field like IIT and NIT's in core engineering. After completing your degree from one of IMU affiliated government colleges; you can join government owned shipping companies such as SCI.
With IMU-CET you can get a Chance to study in one of the premier maritime institutes in our country namely; National Maritime Academy ( Chennai ), IMU Kochi, Marine Engineering & Research Institute ( Kolkata ),LBS College of Advanced Maritime Studies & Research, IMU Visakhapatnam and IMU Navi Mumbai.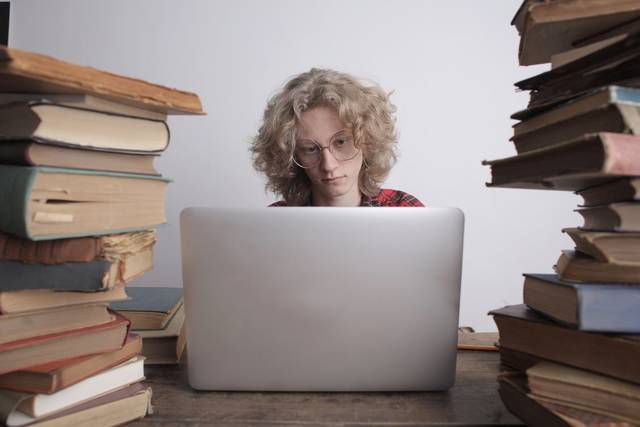 What's Asked In The Exam? – Syllabus
The IMU-CET carry a total number of 200 questions in an online examination divided into six categories. Multiple choice questions with no negative marks are being asked from these six categories namely; English, G.K, Aptitude, Physics, Chemistry and Mathematics. You have to complete the test in 3 hours, with all questions attend ( No Negative Marks ).
It's stupid to think if i am going to tell what exact questions will be asked. No one really does; but certainly will tell you the topics from which they will be asked from. For example the 25 English questions in the test will be asked from topics such as; Parts of Speech, Words meaning, Synonyms, Antonym, verbs, pronouns, Tenses and Idioms.
Similarly, 25 general knowledge question can be from civics, Indian history and current affairs. In general aptitude concerning 25 questions, the topics are; Word Groups, Critical Reasoning, Data Interpretation, Profit and loss, Time and work, Blood relationships, Odd Man Out, Time & Distance, simple interest and logical ability.
On another hand the core subjects like physics, chemistry and math concerning 50 question each; ask question from your N.C.E.R.T text books. So while the question will not be exact same their level will be similar. So in a sense if you can easily complete the textbook questions; it won't be a problem for you to crack this examination.
How Much Time Will I Get To Prepare For The Exam ?
Lets say you are the laziest person on earth and you ought to find about IMU-CET only on the last day of registration. So in that dire situation you still have a month to prepare for the test. Or in an average case you will get two months easily to study before finally appearing for the online examination.
Most of the times IMU starts the registration process for its examination in last week of march or in first week of April. Similarly it always conducts its online examination in the first week of June. So in between you easily get 50+ days excluding the ones you takes to fill the form, download admit card and rest.
Looking the types of question you will get, i feel you might have already prepared for the exam in the form of your boards and JEE examination. Believe me the question asked in IMU-CET are more simpler than JEE and straight forward. So the one month you get will be more than sufficient to do multiple revision of the concerned syllabus.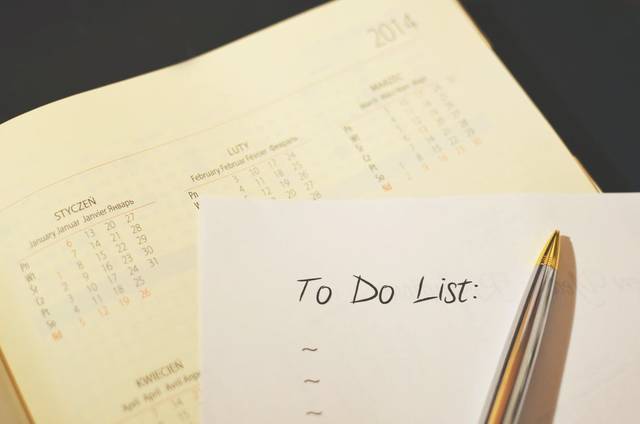 How To Prepare For The IMU-CET ? – Time Management
Buckle up your seat belts for a roller coaster emotional ride. Yes you heard it all right, don't you feel its truly a roller coaster ride full of emotional drama. At time one feel supper confident of ones preparations while at others doubt oneself; whether he or she can even cross the cutoff marks.
While preparing for any competitive exam, Many don't know what they should do in an order to get sufficient competence to crack it. While all aim for the same goal; only a few that follow a predefined pathway succeed. I don't say you just can't succeed without it, it's just what increase your chances.
The best way to prepare is to not prepare 24/7 or in simpler words in an preparatory mindset all day. Instead preparation are done in breaks with 3-4 hrs slots focusing particular topic. Before you make any strategy or just followed mine make habit of creating a new notebook for important formulas, key points and 1-2 top questions you struggle with.
The way to success in life or any competitive examination is to make and follow a plan. Organize all your notes, study material, mock test paper and all the help you get. Now prioritize the topics you need to put effort in; concerning you had given some test by the time and already know your weakness.
In case you feel low, go through my old post on "Government merchant navy colleges – India". In that i have mentioned how much you can earn after the course, just to motivate you a little. While i recommend to create your own routine for the purpose; here it is in case you can't came up with one.
Time Table / Daily Routine For IMU-CET Preparations
| | | | | | | | |
| --- | --- | --- | --- | --- | --- | --- | --- |
| Day | 6:30-6:50 | 7:00-8:30 | 9:00-11:00 | 11:30-1:00 | 2:30-5:00 | 6:00-9:00 | 10:15-11:20 |
| Mon | Eng Literature | Laws of Motion | Blood relationships | Differential Equations | Weak Subject 1 | Complex Numbers | Isomerism |
| Tue | News paper | Reasoning | Work Energy Power | Trigonometry | Weak   Sub 2 | Carbonyl   Compounds | Alcohols   and Ether |
| Wed | News paper | Matrices | Weak   Sub 3 | Mock Test | Weak   subject 1 | Organic   Compounds | Weak   sub 2 |
| Thus | Civics | Vector Algebra | Data Interpretation | Atomic Structure | Atomic Physics | Weak   sub 1 | Probability |
| Fri | News   paper | Time and   work | Geometry | Electro   chemistry | Weak   subject 3 | Magnetic   Induction | Optics |
| Sat | News   paper | Differential   Calculus | Chemical   Kinetics | Weak   sub 2 | Profit and   loss | Current   Electricity | Mock Test |
| Sun | History | Thermo | Electrostatics | Integral   Calculus | Block   Elements | Semi   conductors | Weak   Subject 3 |
What Else Expected While Following Given Time Table
You go to sleep at sharp 11:30 and woke up at 5:30 or before.
You strictly follow the above routine or the one created by yourself.
It is your responsibility to remain alert; without getting distracted during the study hours.
Rely mostly on N.C.E.R.T books for your preparation.
Do not be in learning phase 24/7 this will only exhaust your body.
Stay motivated with whatever means you feels working.
Read the news paper thoroughly not just the headlines.
You only use good English News paper.
Get good sleep, so you don't feel tired.
And do not study at odd times; it won't makes any difference other than disturbing your routine.
Spend your non studying time as freely you can be; It really helps reducing stress and build concentration in next studying slot.
7 Tips To Get Closer To Your Goal In Record Time
Wow ! We all have the same 24 hrs a day to make or break our dreams; whether be to be the best sportsman or a mariner. But the bitter truth is, half of it went waste by most of us who prepare for it or any competitive examination. Well i was a nerd who had nothing to do except for studying.
Believe me, I doesn't enjoy much of life before finally joining my first ship and still regret for that. So, I don't want you to follow suit but still want you to study and be focused. Just enough to succeed and get ahead in life ! Well, I know you are in hurry and so am i. So without wasting much time here are my 7 Tips for you.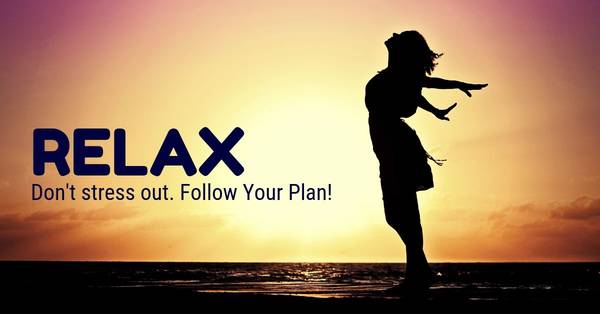 1 ) Plan Your Studies
You need to plan things accordingly before actually sitting for studying. Many a times we went on with no plan in our mind and waste our precious time; going back and fro the topics to read or study in that hour. Even when we make fixed routine having no plan lets us either the easiest topic or the one we really like.
Make a plan of which topics you are going to cover today. Which subjects you are weak in and needed to give extra time and effort. Instead of reading just one subject for the day; create or follow routine in which different subjects or topics is covered in a day within small time slots. Analyze and prepare short notes based on the plan to revise the most before the exam in the least possible time.
2 ) Keep Yourself Away From Distraction
Its easy to get distracted than to stay focused. There is many more reason to get involved in anything other than but studying. This is the number one thing that really makes or break your chances to succeed. Remember you just can't succeed in anything unless you avoid all possible distraction while preparing for exam.
It doesn't matter what excuses you make but you have to get rid of your phone; or at least its addictive part i.e Instagram, Facebook, YouTube and Others that i missed. Uninstall these apps if you have too; went to quieter places if its noisy. But remember, never think anything else than the topic while you actually on chair studying.
3 ) Be An Early Riser And Not The Night Owl
Its truly said that the best time to study is at the morning. I have been both an night owl and an early raiser and know what the difference. While at night you get the comfort of pin drop silence; its the morning when we tends to better understand and remember things for long. Moreover it also helps maintain an healthy sleep pattern as we are naturally wired to sleep at the night.
Getting a sleep more than 6 hours is somewhat necessary when you are preparing for examinations. Our brain get stressed when it had to learn and revise a lot many subjects on short time. Unless we give ourself and brain an six hour rest to recharge we only get more tired. Make sure you read the things at first which are tougher to remember and lengthy.
4 ) Do Not Study At Odd Hour's
Studying at odd hours means going after subjects and topics at times you aren't planned for in routine. For example if you skip the lunch and planned to study; it only will get you more exhausted and confused. Never study while you feel too tired or sleepy as you will hardly be able to learn or remember.
Prepare a routine which is flexible and allows time for you to take power nap in case you feel a little sleepy. Similarly you should also avoid reading while traveling; as you can hardly concentrate and maintain same learning speed. In case you have lot to study before the exam's night; just follow the notes you have prepared before hand. Believe me you may feel its not enough but it will all be fine.
5 ) Study Smart And Not Hard
Many believe in hard work, studying like anything for as long as you can. There is no bad in it, after all that's what our parents and society teach us to do. But what if i say its this approach to study long hours really holding you from ever succeeding. While studying longer can makes you learn more in one go; it drains your energy and put mental stress.
Instead make short spans of max 2 to 3 hours when you study a particular topic like crazy; and move on and play, chat or listen to music after that. Ensuring small breaks of 20 to 30 minutes after each study session, helps refresh your mind and make your prepared to learn more.
Taking breaks is thus so important for preparing for any competitive exam inducing IMU-CET, that's the reason why you will find such gaps in between study time in my time table / Preparation Routine.
6 ) Don't Go Hard On Yourself
We or simply I personally knew how crucial it is for yo to excel in your preparations. But sometimes be take too much stress during the last days; we start following things which we shouldn't at the first place. I personally remember myself being taking cold showers at night just to keep preparing the last night of my IIT Exam at the time.
Remember there is no other best friend you got at such times than a physically fit body with a sound brain. So do not over stress and try to do something extraordinary. Remember its only your hard work which you did consistently will pay off at the exam time. So stay away from last minute things and have faith in yourself and your hard work.
7 ) Keep Your Drive Alive
Remember that drive you feel to beat everyone and rise to the top, right after you fill the form for the IMU-CET Examination. All those self commitments, plans, goals, motivation and all. But its so sad the drive or feeling starts to fade as the days to test approach at your door step.
Place some placard in your study rooms with motivational quotes and your goals to keep pushing. Remember its all in your mind, so more optimistic you be about the exam the better it will go. So do not bring any if or buts in your preparations and stay focused. Stay closed to ones which bring in motivation and positivity and skip those for the time which brings doubts and discouragement.
Also Read:
Do You Know We Write Post On Your Request?